WHAT CAN YOU EXPECT FROM THE HG PHONICS CULB?
UNLOCK THE FULL POTENTIAL 
OF YOUR STUDENTS' 
READING SKILLS!
With HG Teaching Science of Reading comprehensive materials, you can take the guesswork out of reading instruction and deliver effective, evidence-based lessons that promote rapid progress. Whether you're a seasoned educator or a new teacher, our resources will help you make a significant impact on your students' reading abilities while saving you TIME.
HOW DOES THE PHONICS CLUB WORK?
Once you're a member of the HG Phonics Club you'll have instant access to thousands of resources that are perfect for small and whole group settings, as well as literacy centers. With our engaging and effective activities, your students will develop essential reading skills while having fun along the way. Our resources are organized by phonics patterns and skills, making it easy to find the perfect activities for your students. We even offer an optional scope and sequence and a quick phonics assessment to help you determine where to begin.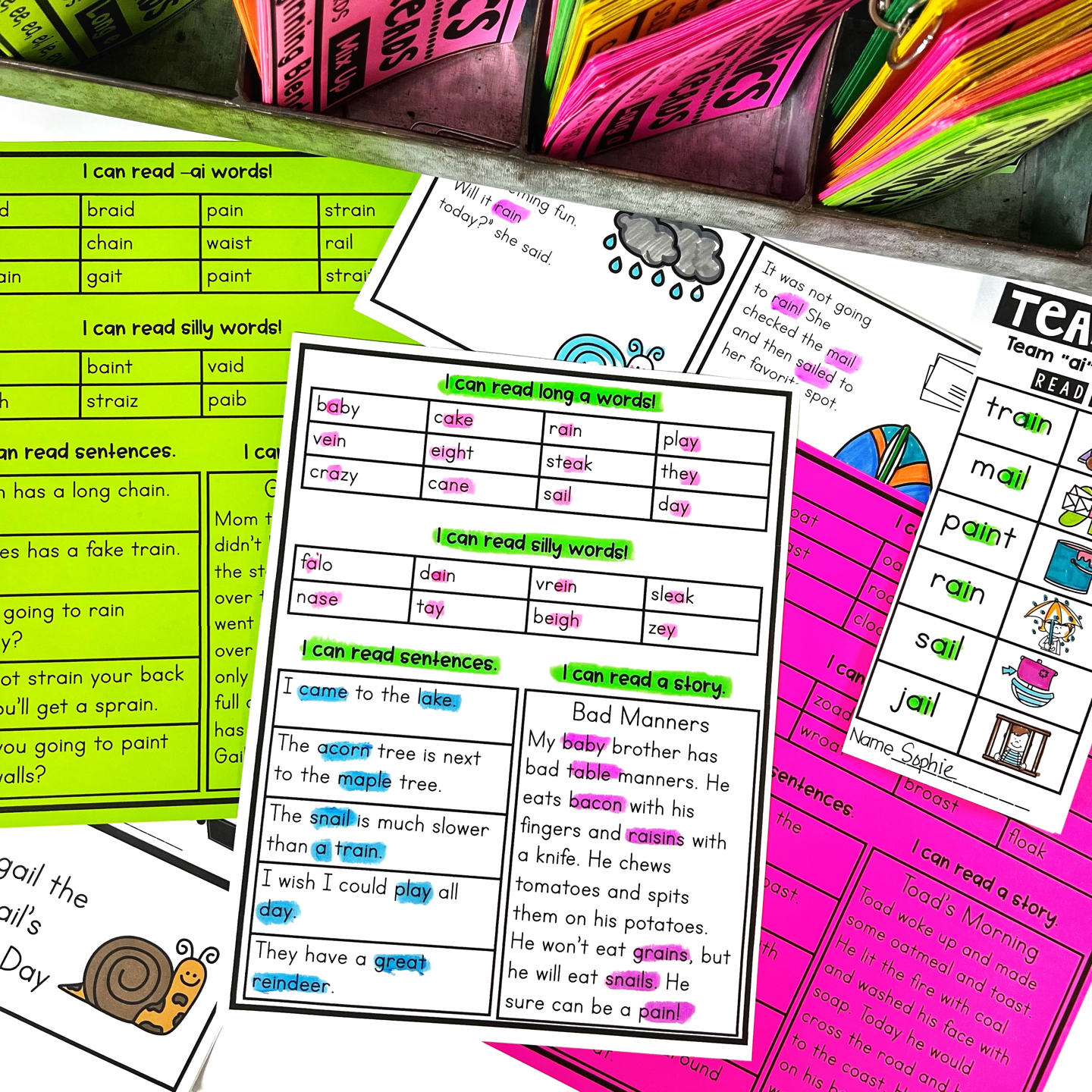 Membership
$12.99/m
As a member you will have access to ALL phonics and fluency activities in our growing library.
Decoding Drills
Word Work
Fluency Passages
Decodable Readers
Phonics Games and Crafts
Phonics Rules Google Slides (We're working on these now!)
WHAT CAN YOU EXPECT
FROM THE HG PHONICS CLUB?
PHONICS AND FLUENCY - HUNDREDS of research based Science of Reading phonics and fluency activities that can be implemented right away. 
A PLAN - Follow our scope and sequence or use your district plan. Give our quick phonics assessment to determine where to begin with each student!
ORGANIZATION - Working on a phonics pattern with a small group of students? We have everything you need to build fluency in one place.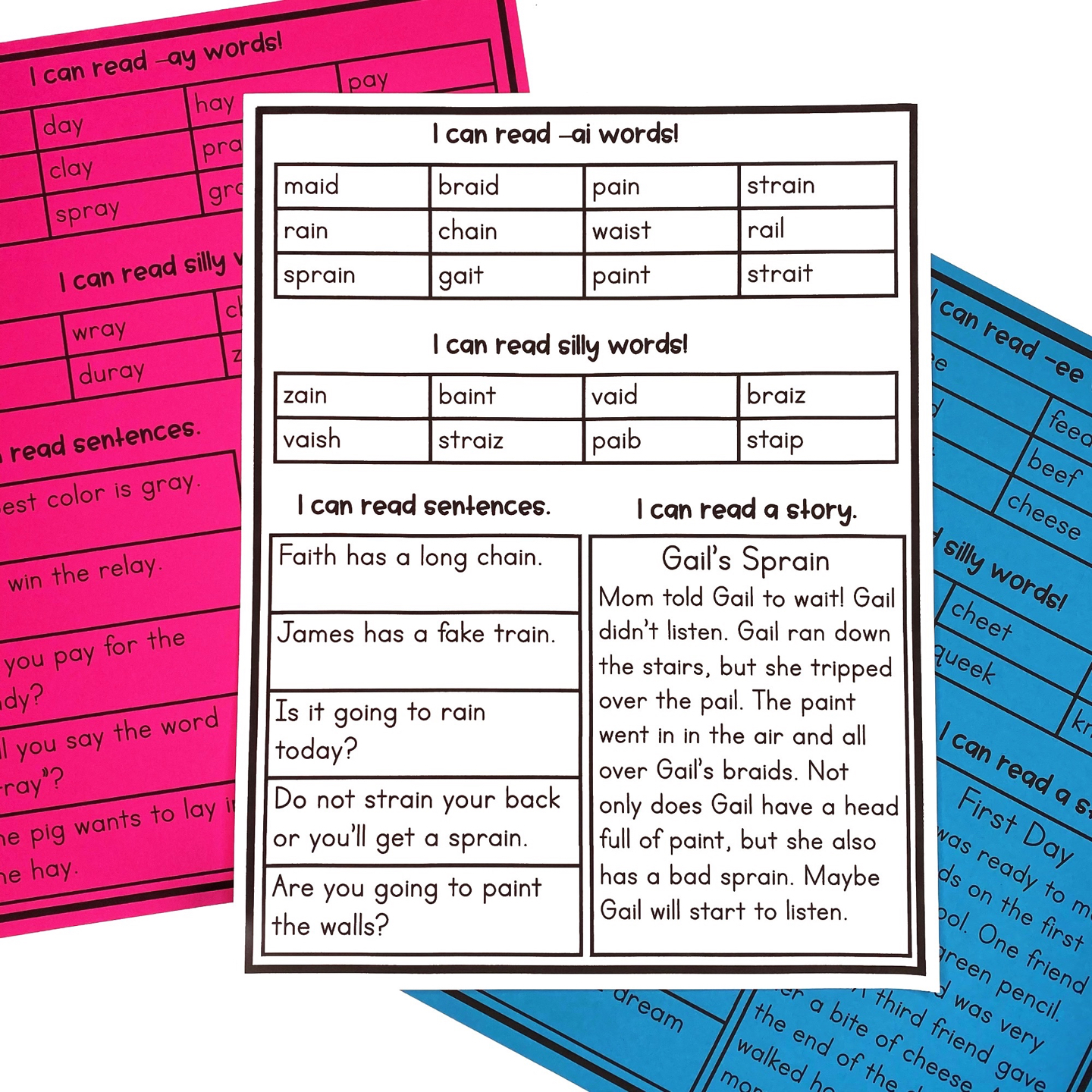 Decoding Drills
Each decoding drill includes decodable words, nonsense words, sentences, and a short story. 
Decodable Readers
Print, fold, and these decodable readers are ready to go. Perfect for small groups or independent practice.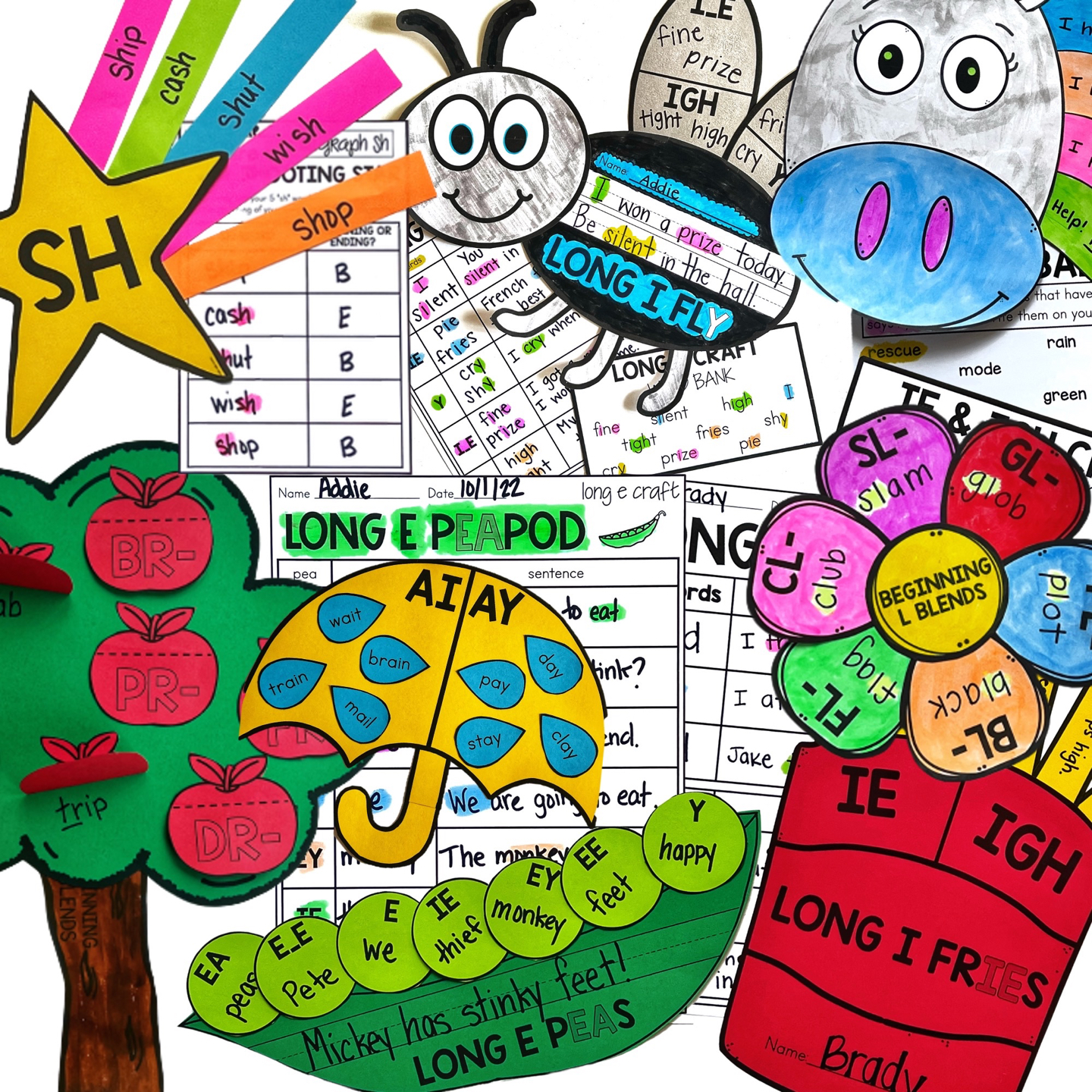 Phonics Crafts
These phonics crafts are perfect to use in a literacy center or as a review activity at the end of the week!
Phonics Brochures
Each brochures focuses on a phonics skill while reinforcing fluency and comprehension.
Phonics Games
Practice decoding but also have fun! These games are perfect for partner work or centers.
Scavenger Hunts
Hide the words around the classroom or outside. Students will have a blast hunting for words!
Mix and Match Centers
Students read and match each word to the picture. This can also be used as a fun memory game.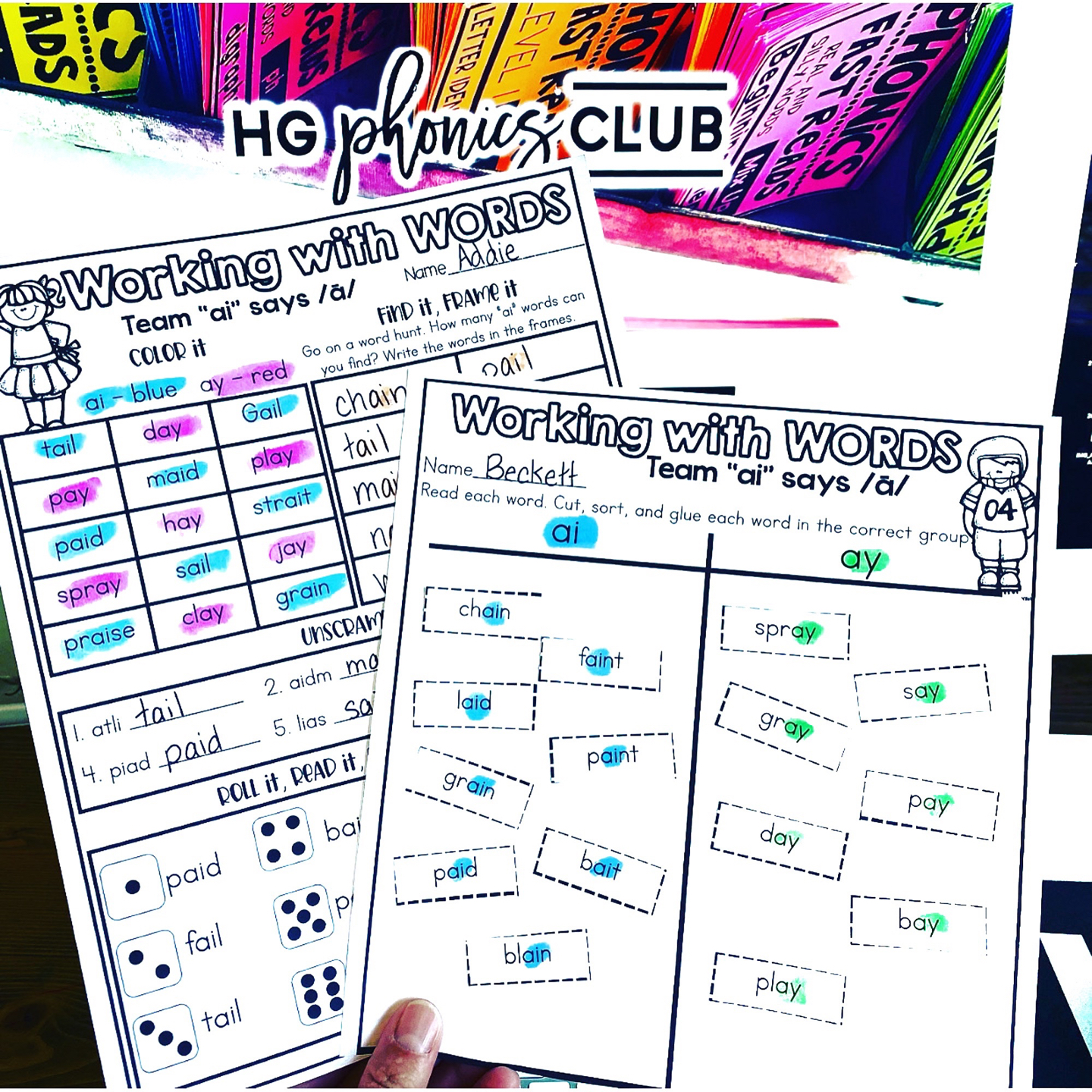 Word Work
These word work activities are perfect for extra practice.  Find it, Frame it is a FAVORITE in my classroom!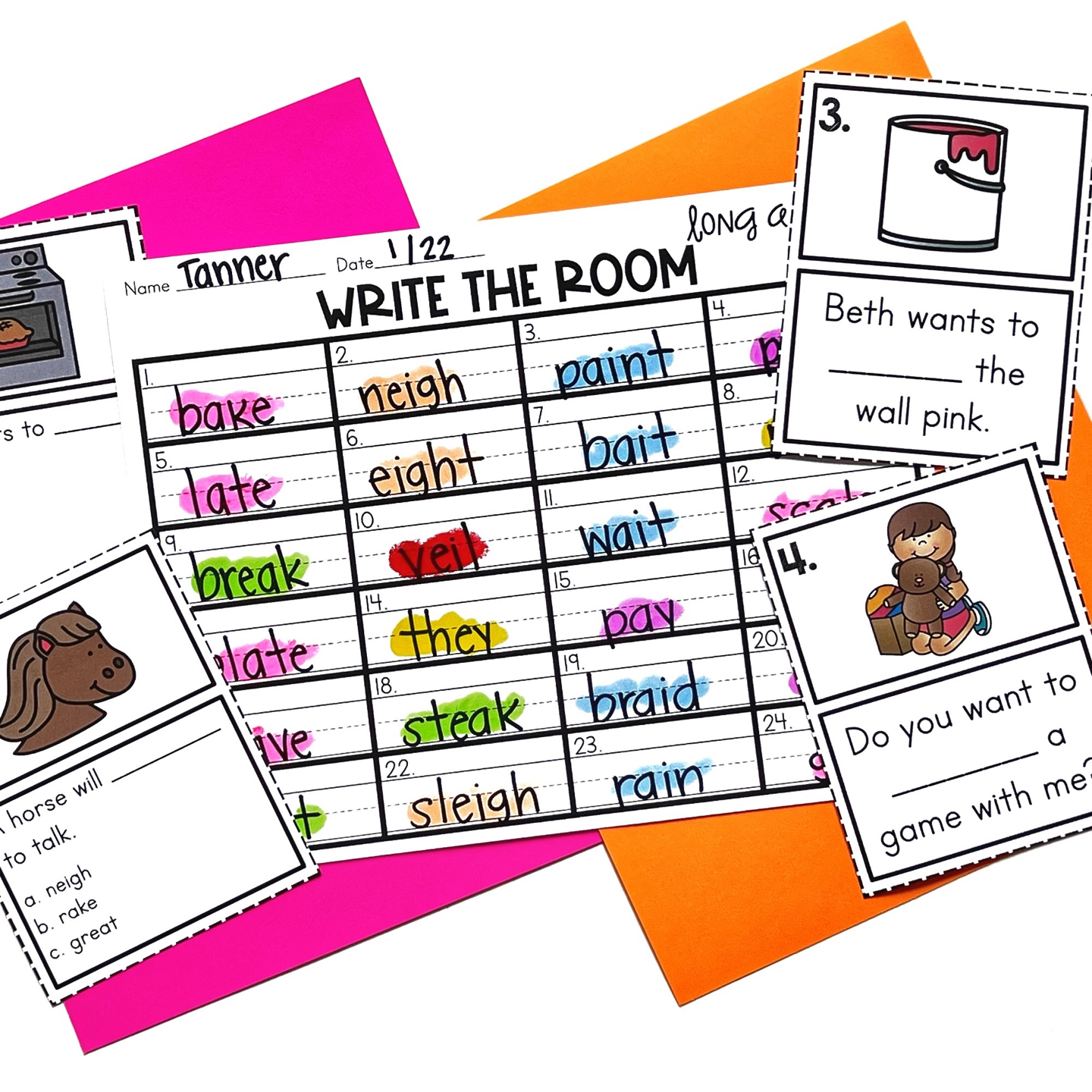 Write the Room Task Cards
Hang these task cards around your classroom and students will have a blast reading and writing words with the phonics pattern.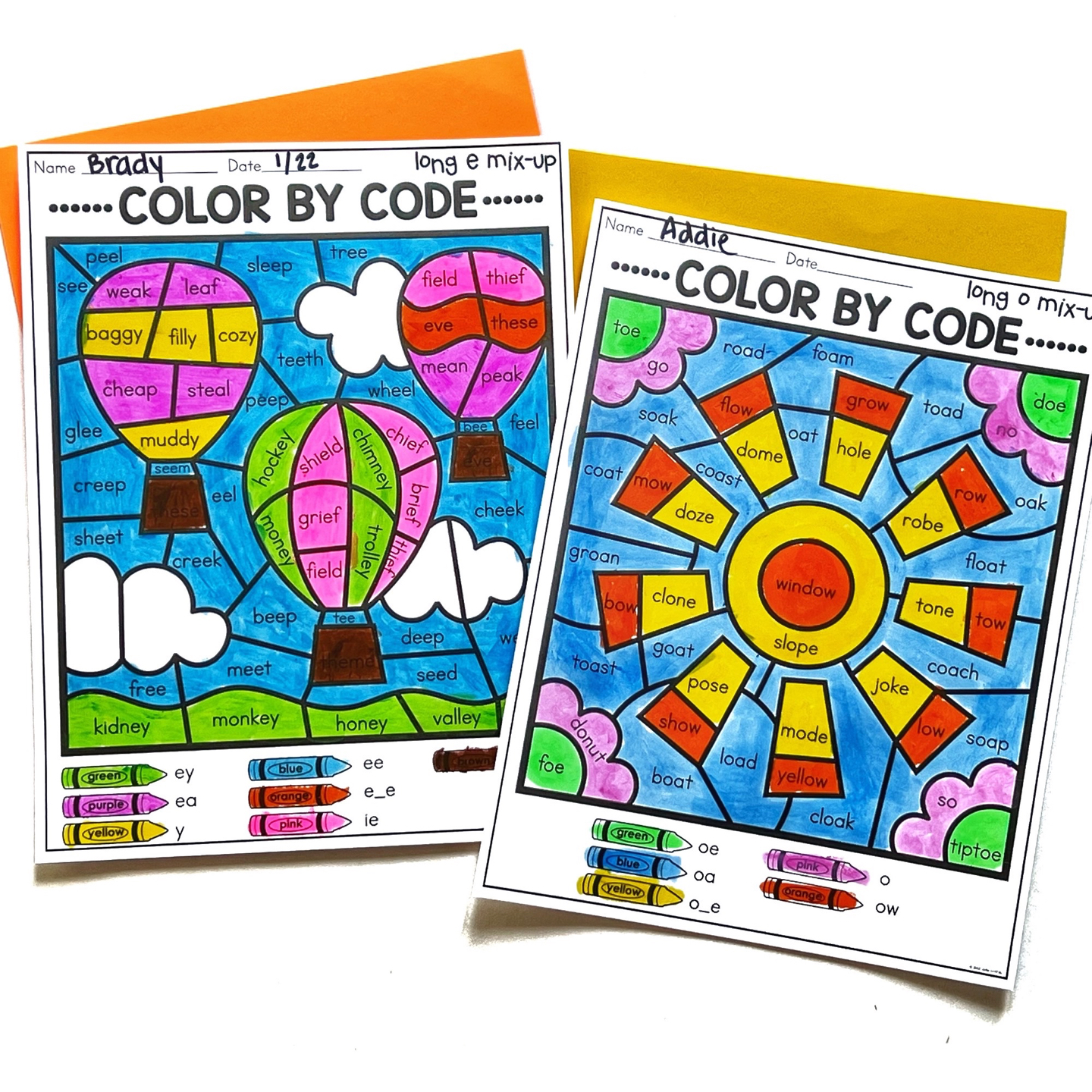 Color by Code
These worksheets can be used for morning work, literacy centers, or even for fast finishers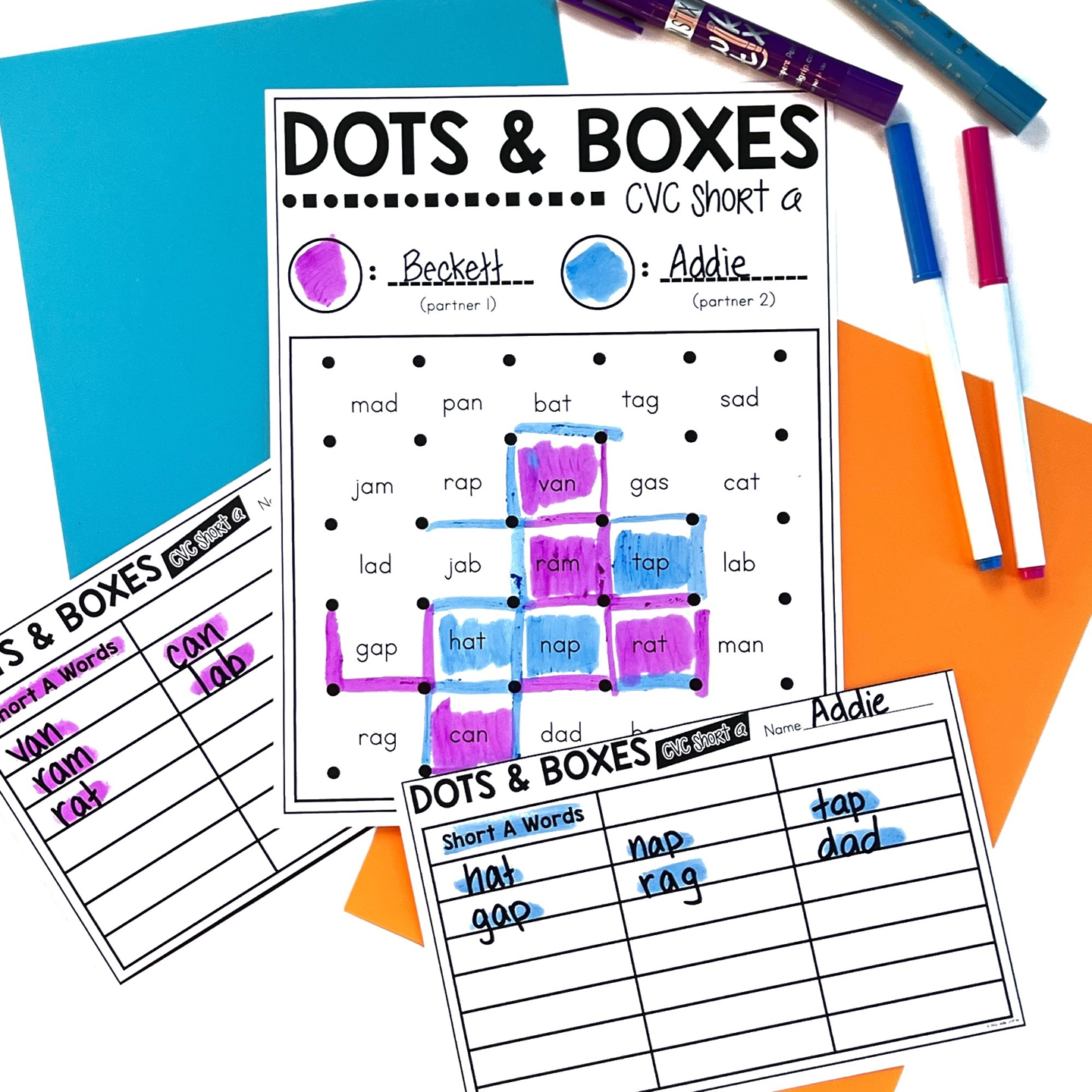 Dots and Boxes
A no-prep, print and go partner activity! This is a classic game with an educational twist!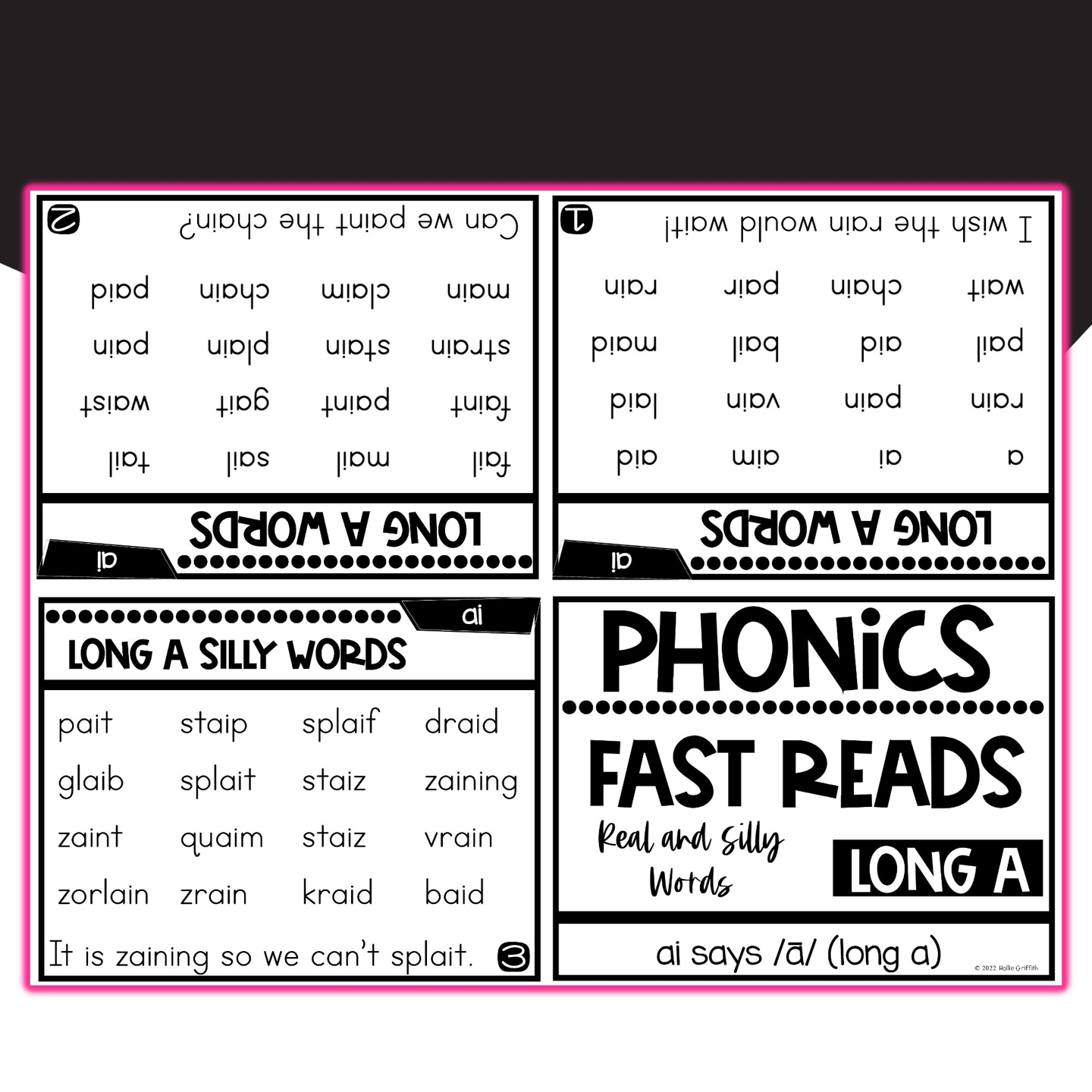 Phonics Fast Reads
These decoding drills are no prep. Teach the skill and practice reading real and nonsense words.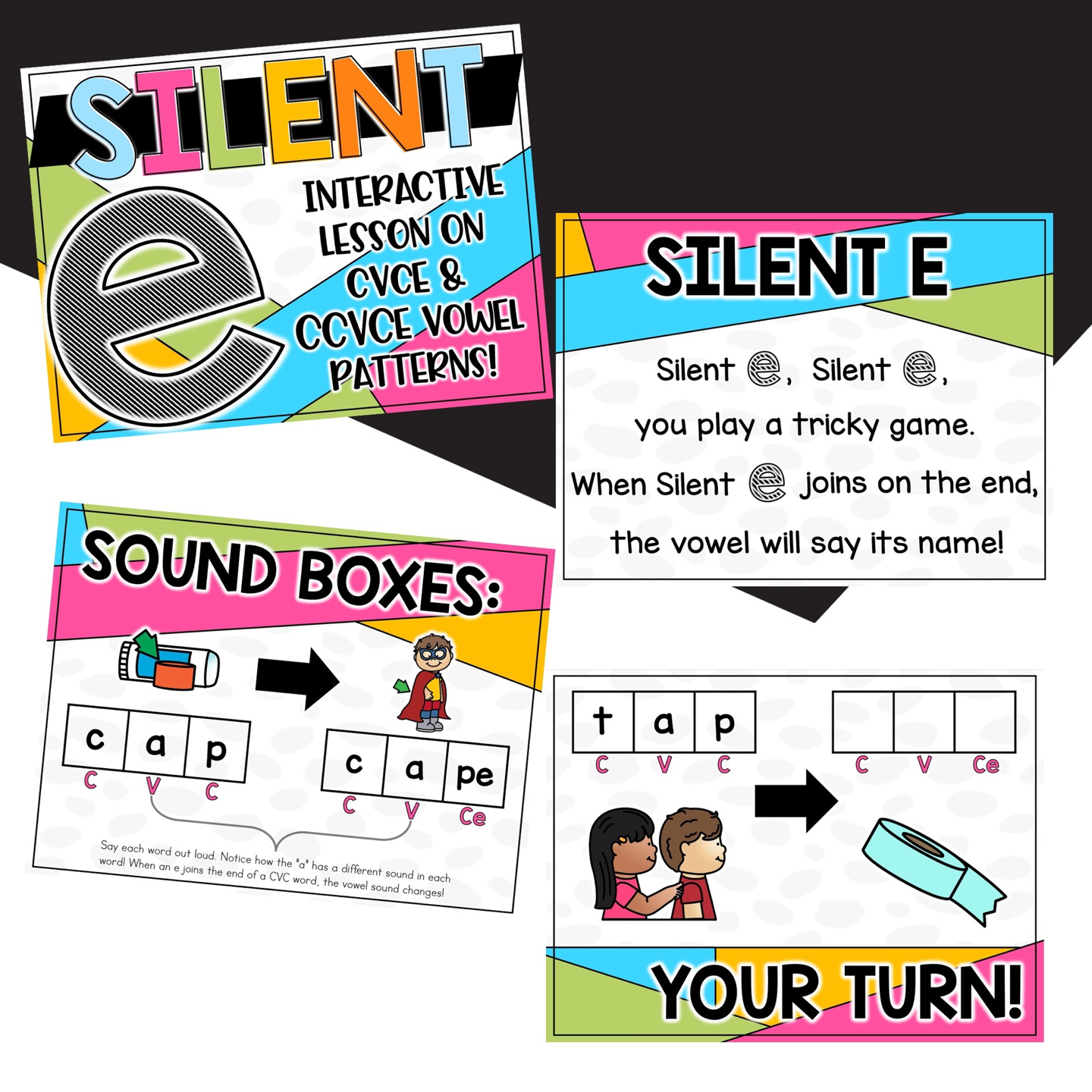 Phonics Rules Presentations
These presentations teach students the phonics patterns and give them the opportunity to use a white board to practice. We're working to add more activities now!
Quick Phonics Assessment
Give each student a quick phonics assessment to determine where to begin.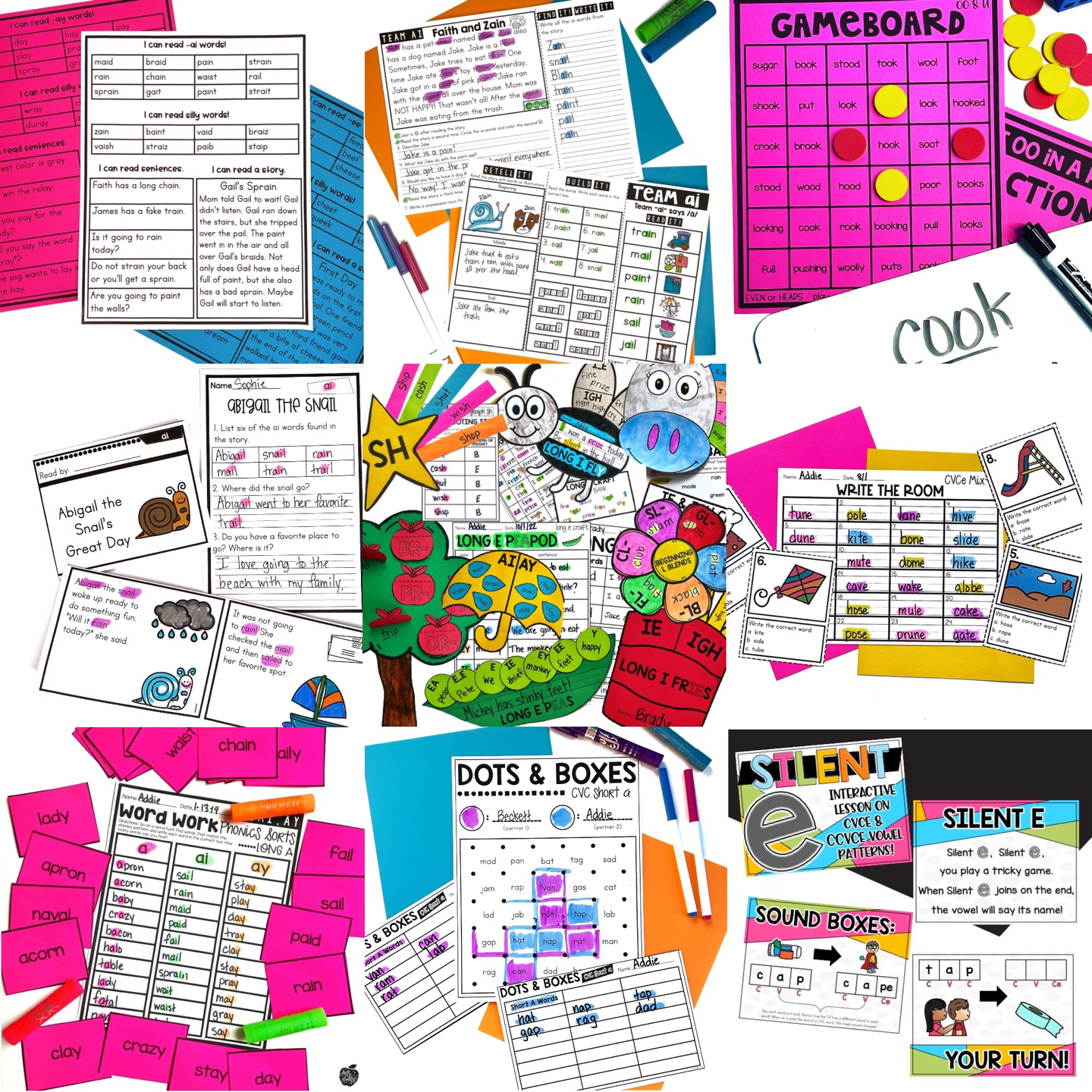 New Activities Added Weekly
We're constantly working to add new activities!
COME ON IN AND JOIN US!
There's nothing better than being with a group of people who understand the challenges teachers face!
FREQUENTLY ASKED QUESTIONS
.
How do I know if this membership is right for me?
Do you accept school purchase orders?
What does it mean to be an affiliate?
What if I have to switch grades?
Don't miss out!
Lessons, activities, freebies, and fun sent right to your inbox!